Top-Class Dental Treatment Services in Kolkata. Available 24x7.
About Us
Be True To Your Teeth & They Won't Be False To You
The Best Oral Care Clinic In Kolkata
Our multispecialty pediatric dental care clinic opened its doors in 2014, under the supervision of Dr. Mariya Hussain - one of the top dental surgeons in India. Gum and tooth-related problems of all types are treated over here. Although we specialize in pediatric dentistry, we have successfully treated the oral problems of many adults too.
Round-The-Clock Availability Of The Best Dentists
Confidental Care Clinic offers superior dental treatment services to patients, on a 24x7 basis. Some of the city's finest and most experienced dentists and oral surgeons are available for consultation at our center. You can contact us any time, and rest assured that the correct diagnosis will be promptly done, and the treatment procedure will be started as soon as possible.
Treatments & Setup At Confidental Care
Provision of holistic dental and gum treatment procedures is what Confidental Care Clinic prides itself for. We have state-of-the-art oral diagnostic facilities, for all types of tests - right from dental x-rays and scans, to other types of medical checkups. Reports are delivered quickly, and are 100% accurate.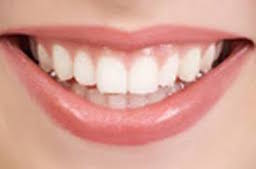 Dental & Gum Treatment Portfolio
We also have the largest portfolio of pediatric oral treatments in Kolkata. Root canal treatments, tooth extractions, swollen and bleeding gums, correction of malocclusion of teeth, and dental implant surgeries are conducted on a regular basis at our clinic. Specific pediatric dental issues like delayed formation of tooth and baby bottle tooth decay are treated at Confidental as well.
Post-Operative Dental Care In Kolkata
At Confidental, every treatment/oral surgery is conducted with a internationally renowned dental specialist at the helm. That way, chances of problems cropping up during the treatment process are minimized. That's precisely why people walk into our Kolkata clinic complaining of oral problems...and walk out with a smile!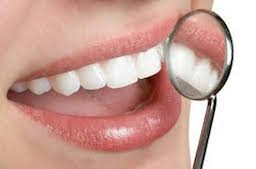 Personalised Oral Care At Confidental
Our in-house dentists are responsible for ensuring that dental problems once treated do not relapse. Special consultation sessions are organized at our Kolkata clinic, where one-on-one advice and tips are shared - to speed up the healing process. There are no risks of postsurgical infections and other complications whatsoever.
Commitment To Quality Dental Treatment
Confidental has made a name for itself as the most reliable pediatric dental clinic in Kolkata. We make use of the latest medical technologies to treat each and every patient. The surgical tools and equipments are pre-tested, we have qualified anesthetists in our team, and the materials used for dental sealants, fillings and implants are also of the highest quality. Confidental is all about getting the best possible dental treatments.
We offer convenient online Appointment Booking options to all patients in Kolkata. Why live with troublesome toothaches and other oral problems - when Confidental Care is only a call away?
About Us
Confidental (estd. 2014) is an end-to-end dental care service provider. Located at Kolkata, India, the clinic boasts of advanced setup, top-notch facilities, and round-the-clock availability of a team of qualified Indian dentists. We promise...BETTER SMILES!
Book a dental appointment, and let us take care of your teeth.
Clinic
Address
Confidental Care
19 A, Muzaffar Ahmed Street
(Ripon Street)
Kolkata, 700016
P : +91 89610 87044